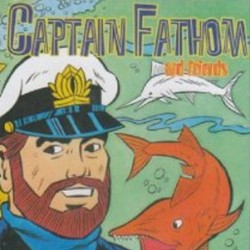 Captain Fathom
(and friends) is an animated television series created by Alex Toth of Cambria Studios in 1965. The show ran 18 episodes of 30 minutes each that could be separated into 9 minute segment clifhangers. Of the series less then five episodes are known to remain fit for viewing, the rest of the series is believed lost. The series made use of Syncro-Vox animation due to a shoe string budget. They use still frames with moving parts, most notable the mouths of the voice actors were filmed, and put into the animation.
Ad blocker interference detected!
Wikia is a free-to-use site that makes money from advertising. We have a modified experience for viewers using ad blockers

Wikia is not accessible if you've made further modifications. Remove the custom ad blocker rule(s) and the page will load as expected.