Maria do Couto Maia-Lopes
(b. October 24, 1890 – d. July 25, 2005) was the 2nd 
longest-lived
 person to be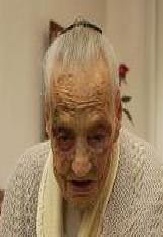 documented in 
Portugal
. She was born and lived in 
Grijó
, in 
Vila Nova de Gaia
, which is near the city of 
Porto
.
Maia-Lopes was nearly deaf and blind in her later years, and was confined to bed after a 2002 domestic accident with boiling water that burned her feet. She had a total of eight daughters, seven grandchildren, ten great-grandchildren and five great-great-grandchildren. Her husband died in 1942. One of her great-granddaughters married a grandson of Portugal's oldest man ever, Augusto Moreira de Oliveira (1896 – 2009).
Ad blocker interference detected!
Wikia is a free-to-use site that makes money from advertising. We have a modified experience for viewers using ad blockers

Wikia is not accessible if you've made further modifications. Remove the custom ad blocker rule(s) and the page will load as expected.